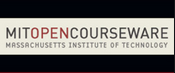 John Miles, KE5FX
john@miles.io
---
Introduction
This page is under perpetual construction. It serves as an online lab notebook, describing a number of original hardware and software projects I've undertaken over the past several years.

If you have bug reports on my pages, or feedback in general, please feel free to use the email address above.



Copyright &copy 1999-2015 John Miles. All rights reserved.